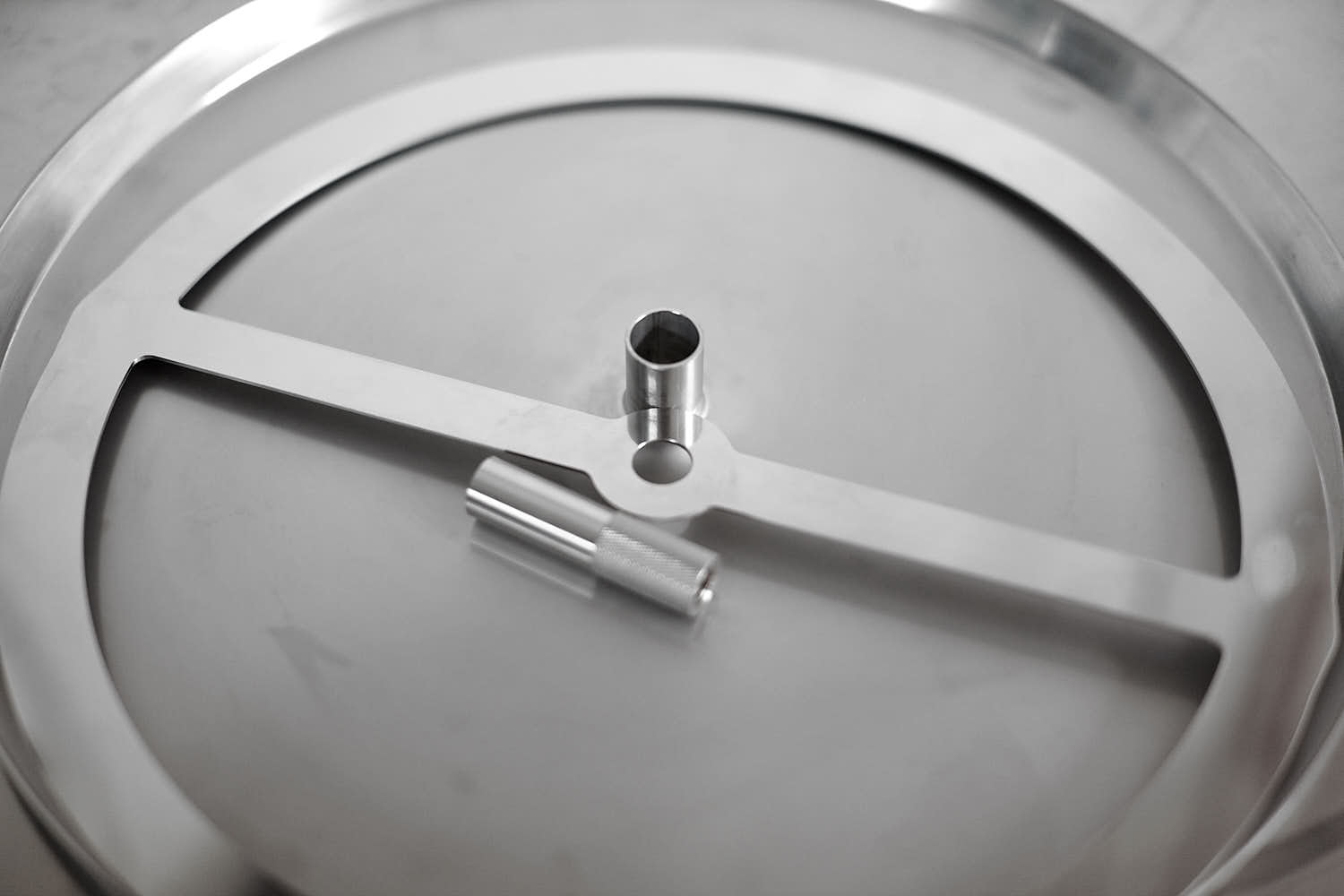 Mitt utvecklings- och utvärderingsprojekt av lågsyrebryggningstillbehöret är nu färdigt och kitet finns nu att köpa i både 20 liters och 50 liters varianter från Speidels webshop. Jämfört med de 2-3 prototyperna jag testat så är den slutgiltiga versioner av mycket högre kvalité och finish. Framförallt den öpnna disken som ersätter det lilla liggande stålröret är numera högpolerad och har små öron på sidorna vilket underlättar hanteringen. Den nya skruven som ersätter vingmuttern är helt rak och utan "hatt" som de tidigare haft och den är dubbelt så lång så nu slipper man stoppa ner händerna i 76-gradig vört, och den fungerar riktigt bra! Hålet i mash cap:en är perfekt anpassat för skruven med väldigt lite luftgenomströmning som resultat.
Speidel har gjort en manual som beskriver lågsyrebryggning med hjälp av kit:et. Manualen nämner tyvärr inte "underlet" eller användandet av antioxidanter (SMB eller SBT) vilket är absolut 100% nödvändigt för för att brygga lågsyre med Braumeistern. Om man har i malten uppifrån så är skadan redan skedd och beviset på det är den goda doften i bryggeriet som precis flytt mäsken och senare även ölet. Utan tillsatta antioxidanter kommer maltens egna antooxidanter reagera snabbt med syret och inom minuter är det för sent. Inte en chans att de överlever en mäskning på ens 30 minuter…
Tillbaka till lågsyrekit:et. Eftersom alla nya filter vilar ovanpå maltröret istället för inuti så rymmer röret desto mer malt. Upp till 7 kg i 20l-varianten och 15kg i 50l-varianten enligt Speidel men jag har inte testat just detta själv ännu. Enbart den funktionen gör detta kit värt att köpa eftersom det adderar möjligheten att brygga starka öl utan att behöva dubbelmäska eller tillsätta DME.
Jag har bryggt en gång med det färdiga kit:et och då utan någon gummilist som jag kört med tidigare på det hårda filtret. Inte ett endaste skal eller maltkorn tog sig ut genom maltröret eftersom den öppna disken i LOB-kit:et blockerar hörnen! Vid användande av kit:et börjar man med den öppna disken som vilar ovanpå maltröret. Sen det mjuka filtret och det hårda filtret uppochner. Därefter kan man välja om man vill sätta dit skruven först eller det flytande locket (mash cap:en), det spelar ingen roll. Om det inte vore för att disken skulle bli lite krångligare så skulle man lätt kunna svetsa ihop alla diskar till ett litet paket istället.
Jag är verkligen nöjd över hur detta kit slutligen blev och jag rekommenderar det varmt!
 (english)
My co-development/testing of the Low Oxygen Brewing Kit has reached final production and the kit is now available in both 20 litre and 50 litre versions from the Speidel webshop. Compared to the 2-3 prototypes I've been testing, this has a a nicer build quality. Especially the open disc (spacer ring) replacing the metal rod/pipe is now in polished high grade steel and it also features small "ears" on the sides which makes the disc easy to remove after the mash program. The new screw replacing the wing nut is now with out "hat", it's twice as long and can be operated without putting your hands in 76°C wort. It works great! The hole in the floating lid (mash cap) is smaller so very little air can get in between the lid and the screw.
Speidel has also written a manual describing the low oxygen brewing method with the kit. It does not however mention the "underlet technique" nor antioxidants (like SMB och SBT) which both are absolutely 100% necessary to be able to brew low oxygen style beers in the Braumeister. If you add malt from above, the damage is irreparable and the proof of this is the lovely malt aroma in your brewery that just escaped from your mash and later on your beer. Without adding external antioxidants, the antioxidants in the malt will be consumed within minutes and will never survive even a quick 30 min mash.
Back to the accessory kit. Since you rest all filters on top of the malt pipe instead of having them inside, you can fit in more malt in the maltpipe; 7 kg in the 20l-version and 15l kg in the 50-version (according to Speidel, I haven't yet tried this for myself). That alone makes the kit worth investing in since it adds the capability to brew a lot stronger beers without double mashing or adding DME.
I have used the new kit once and used it without any gasket around the thicker top disc and absolutely no malt nor husks made it out since the open disc (spacer ring) blocks the outer edges! You start by adding the open disc followed by the thin filter and hard filter upside down. Then you have the option to add the mash cap before or after the locking screw, it really doesn't matter. If it wasn't for the much more difficult dishing of the discs after the mash, one could actually weld the three together into one single unit.
I'm very satisfied with how this kit turned out and I highly recommend it!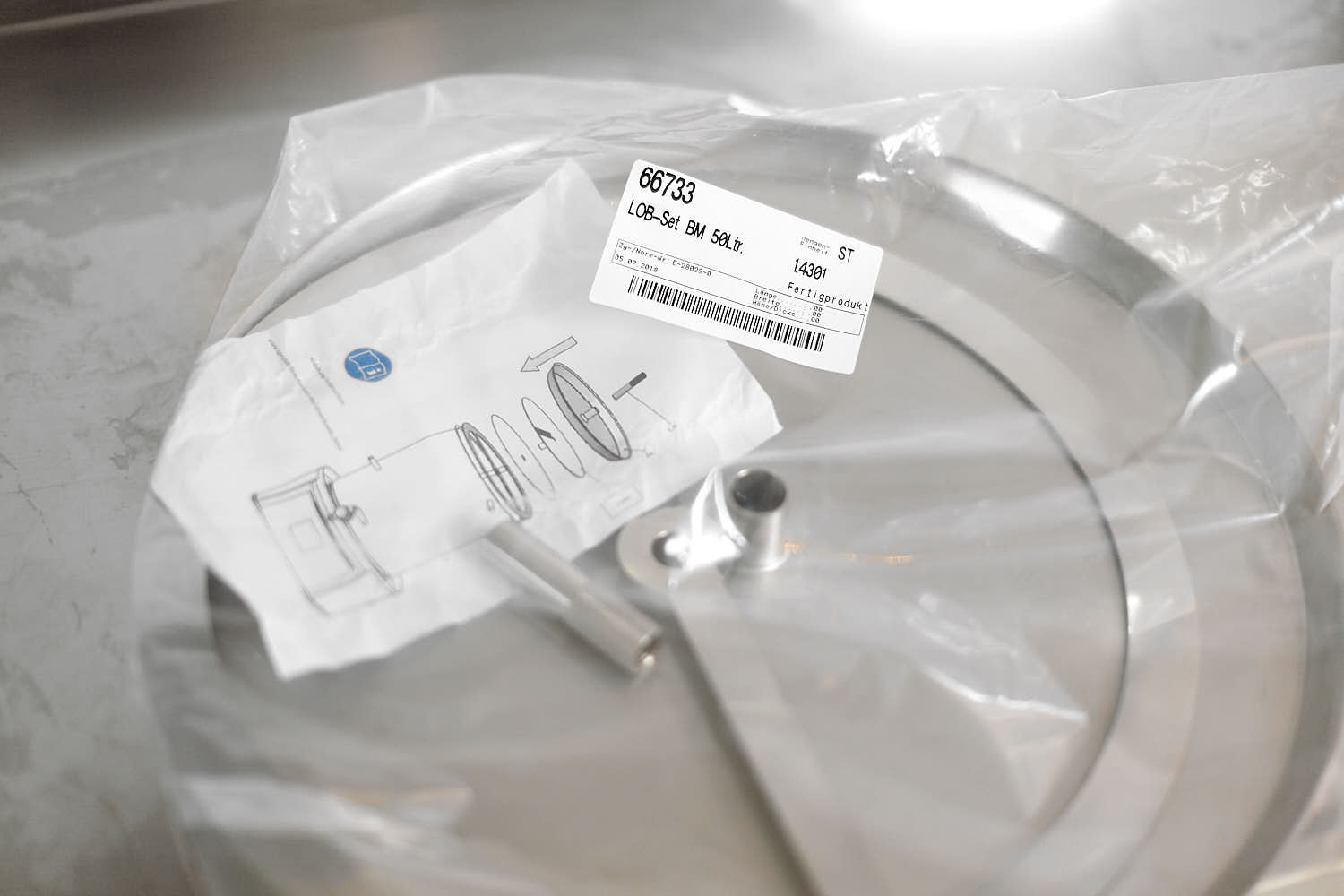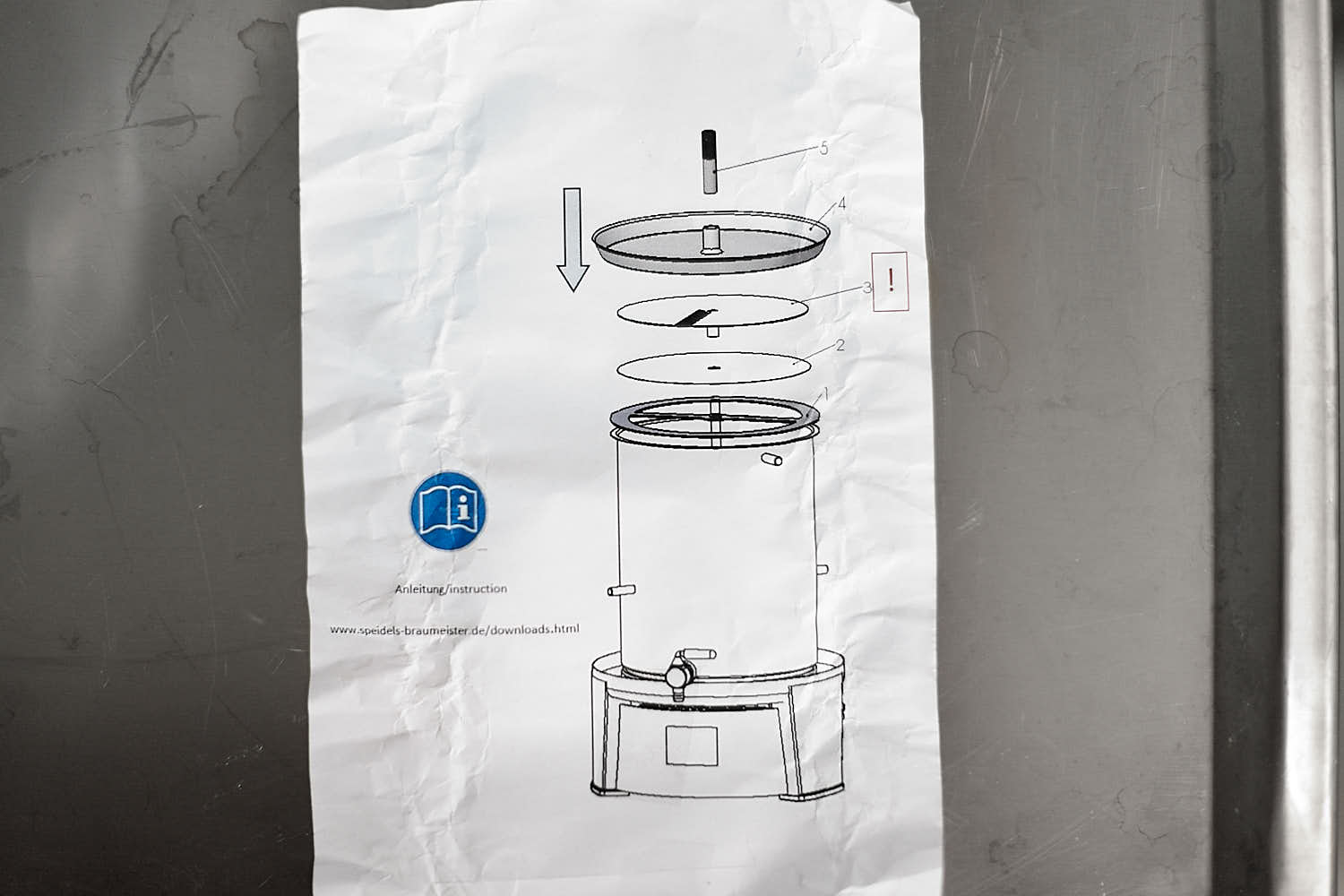 This is the only "manual" that comes with the kit. The real manual is downloadable from here.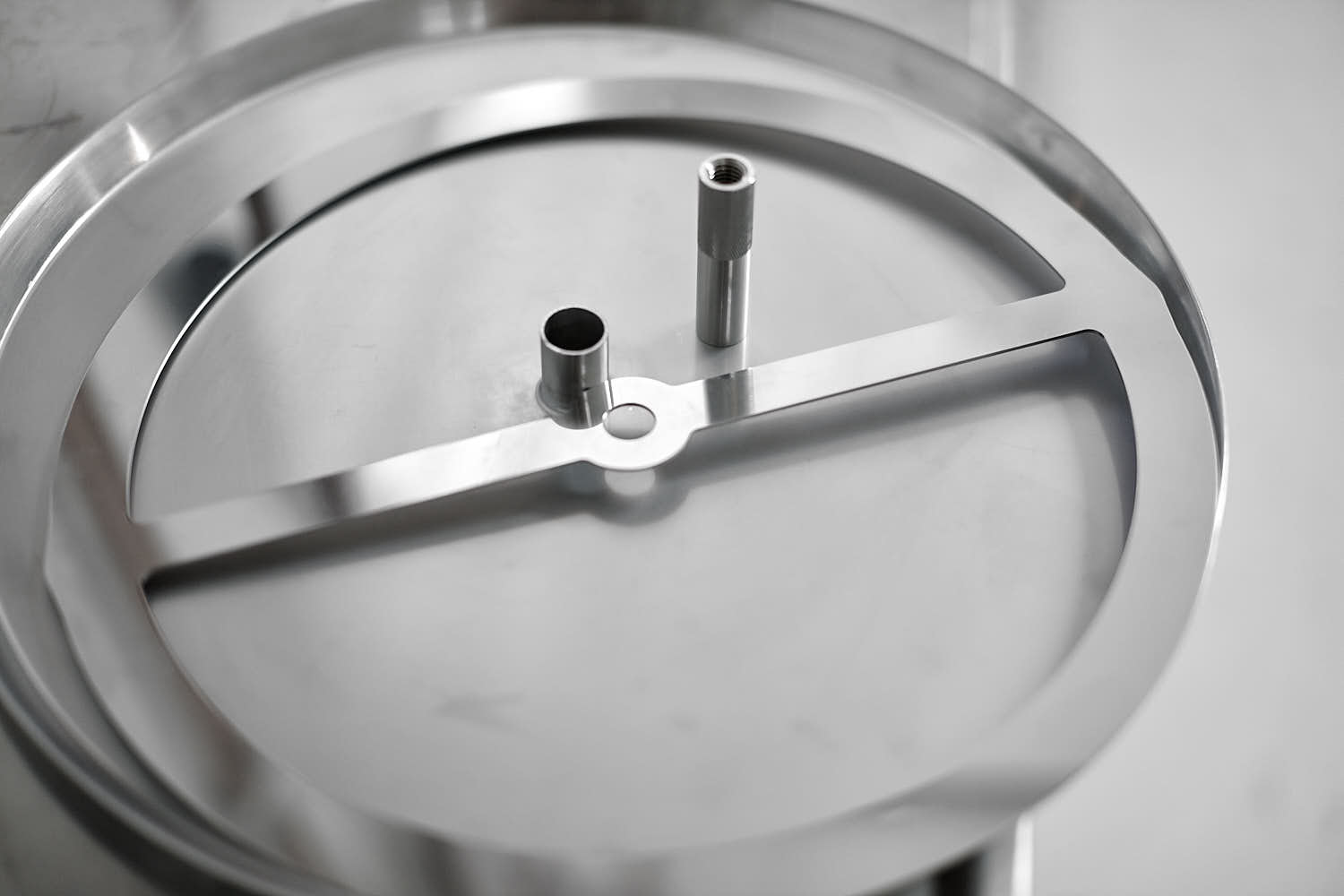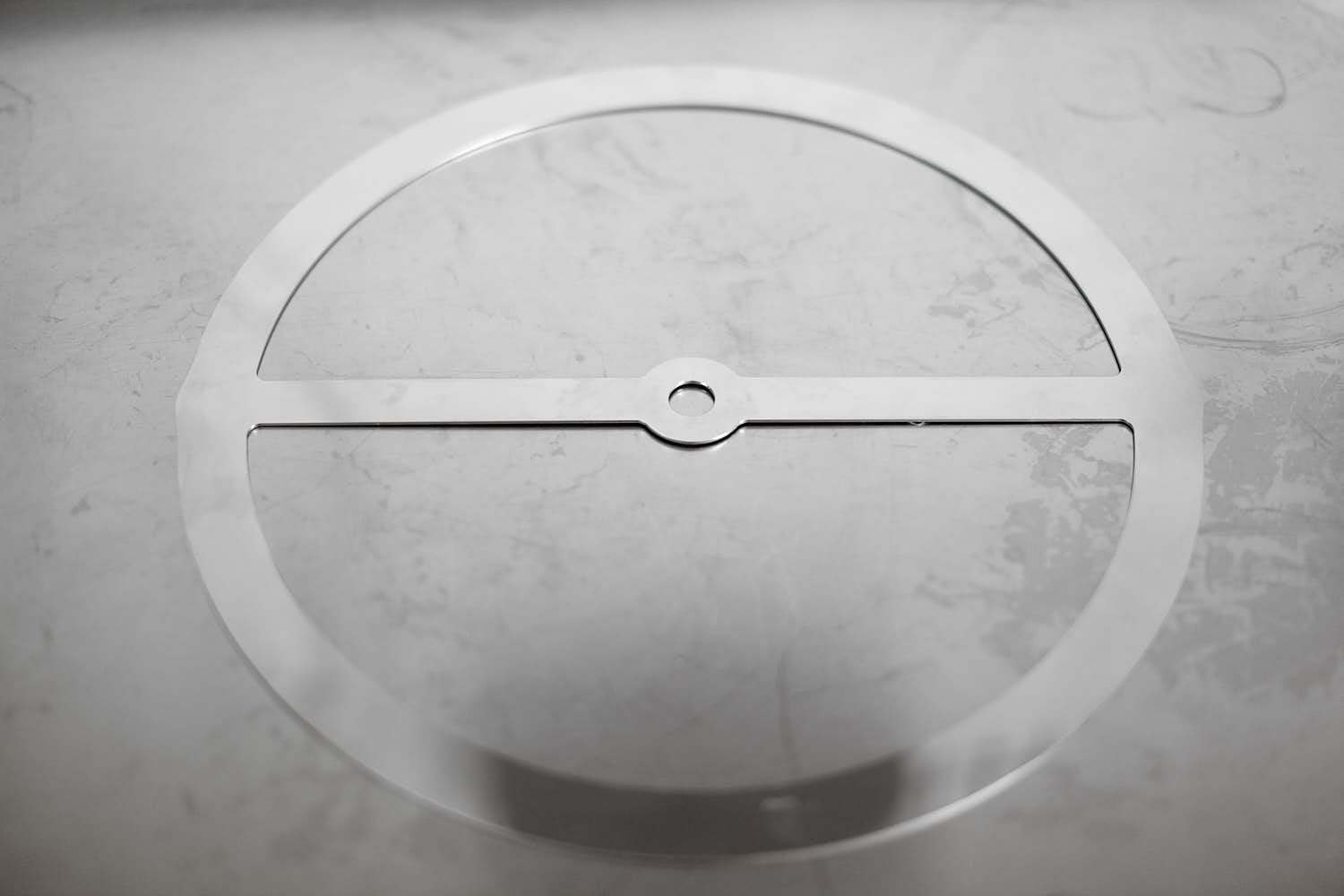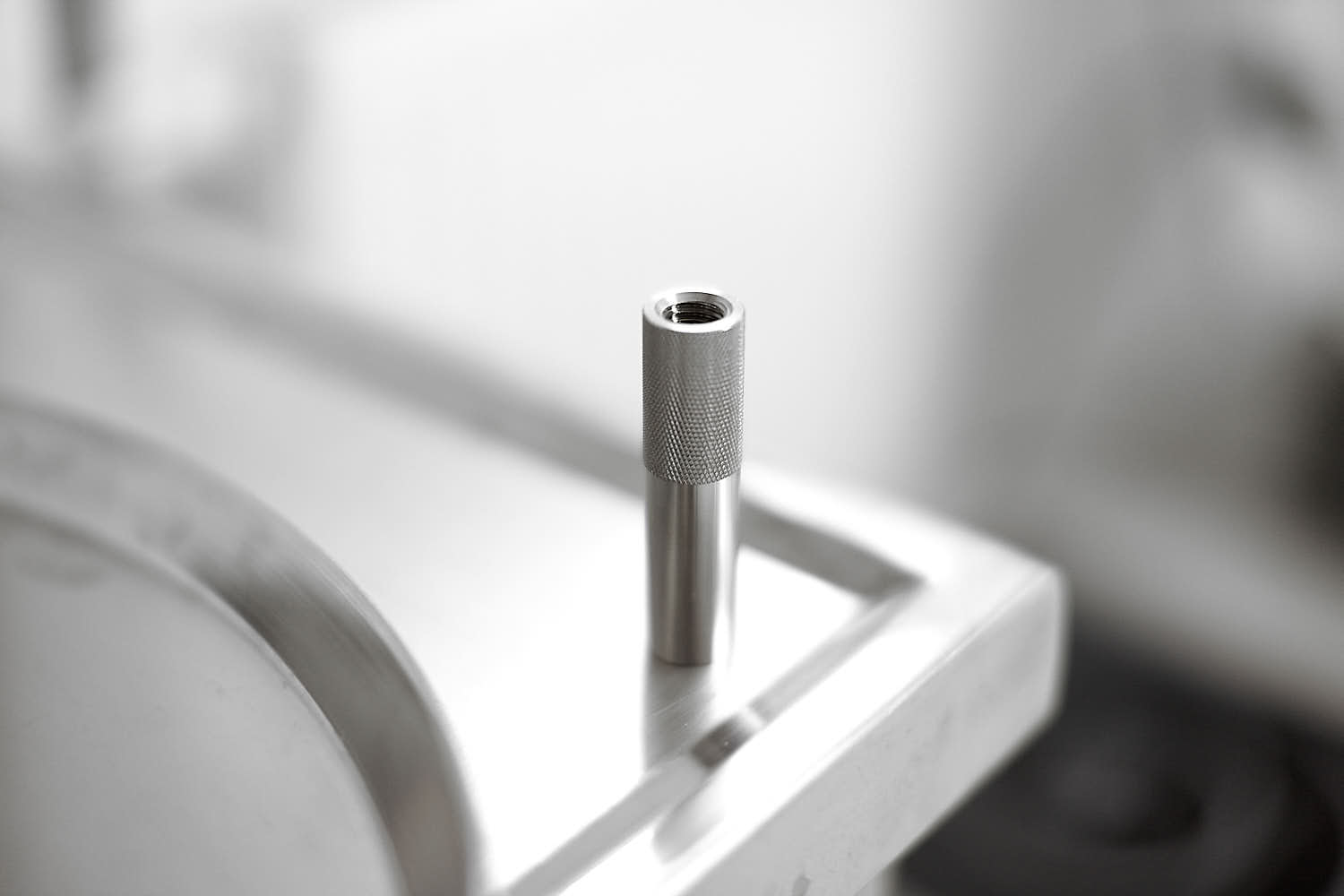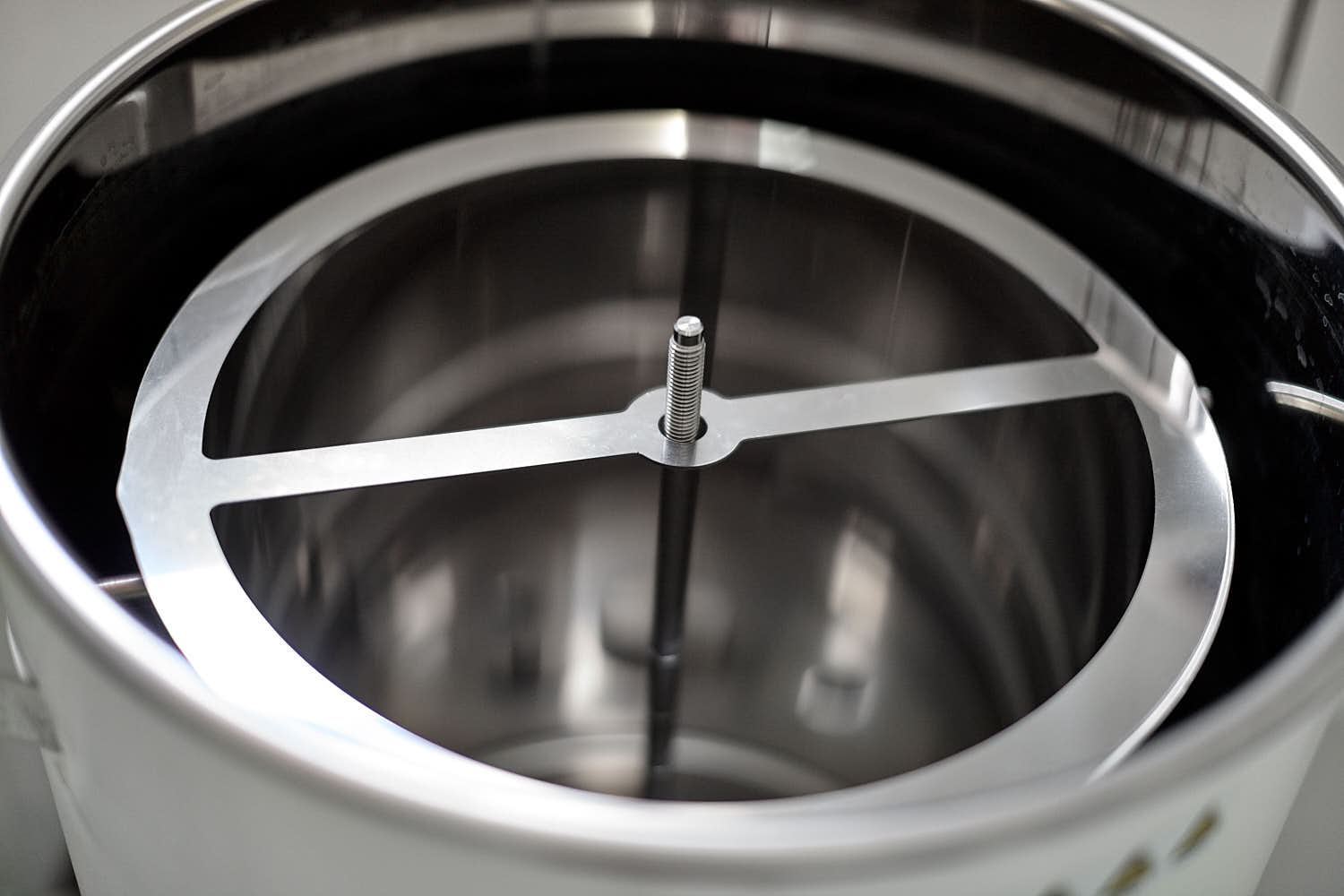 This is the order to add them in. First the open disc/spacer ring.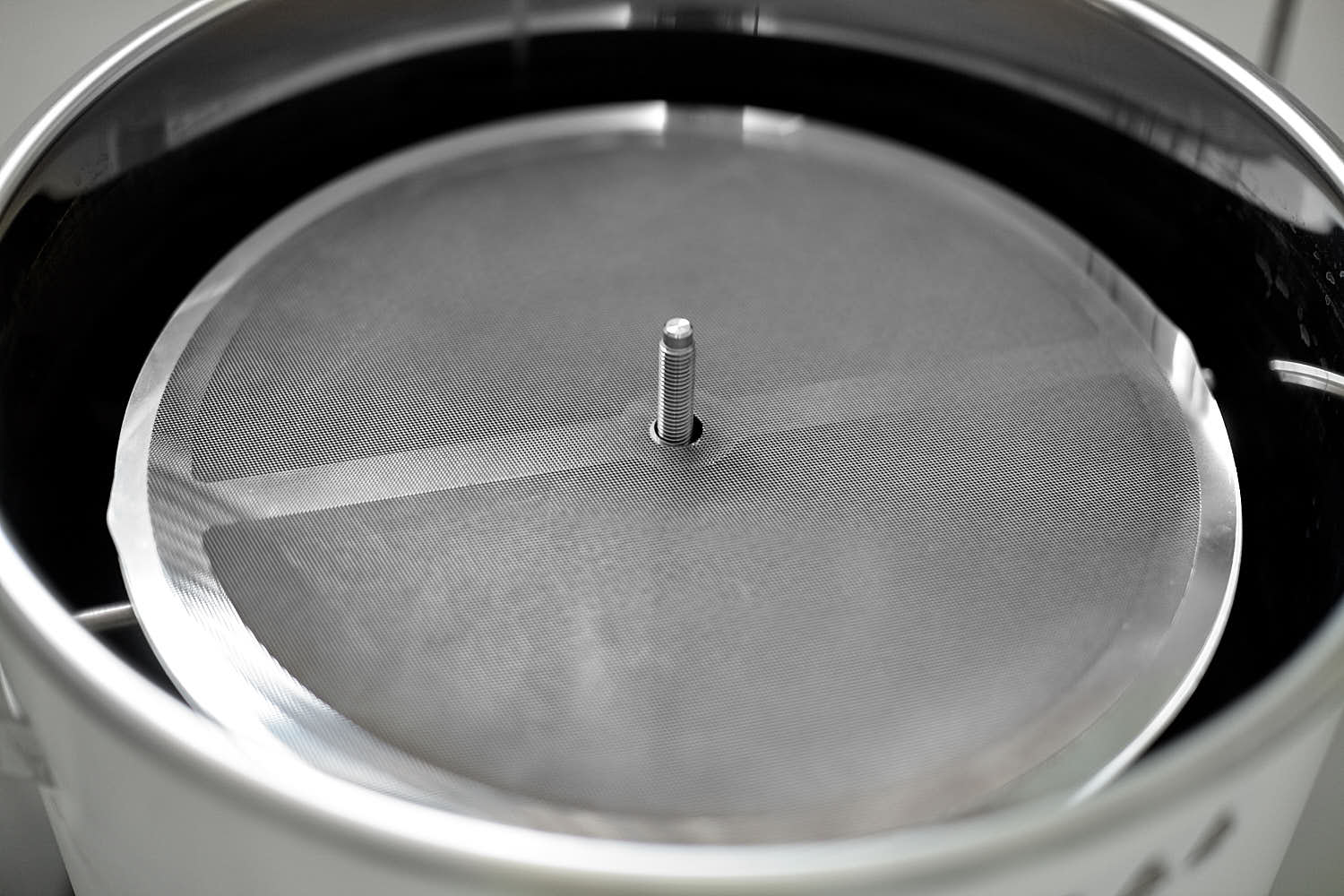 Then the soft filter (I'm using the Bac Brewing filter here).
The the hard filter upside down.
Then the locking screw. Secure it tight!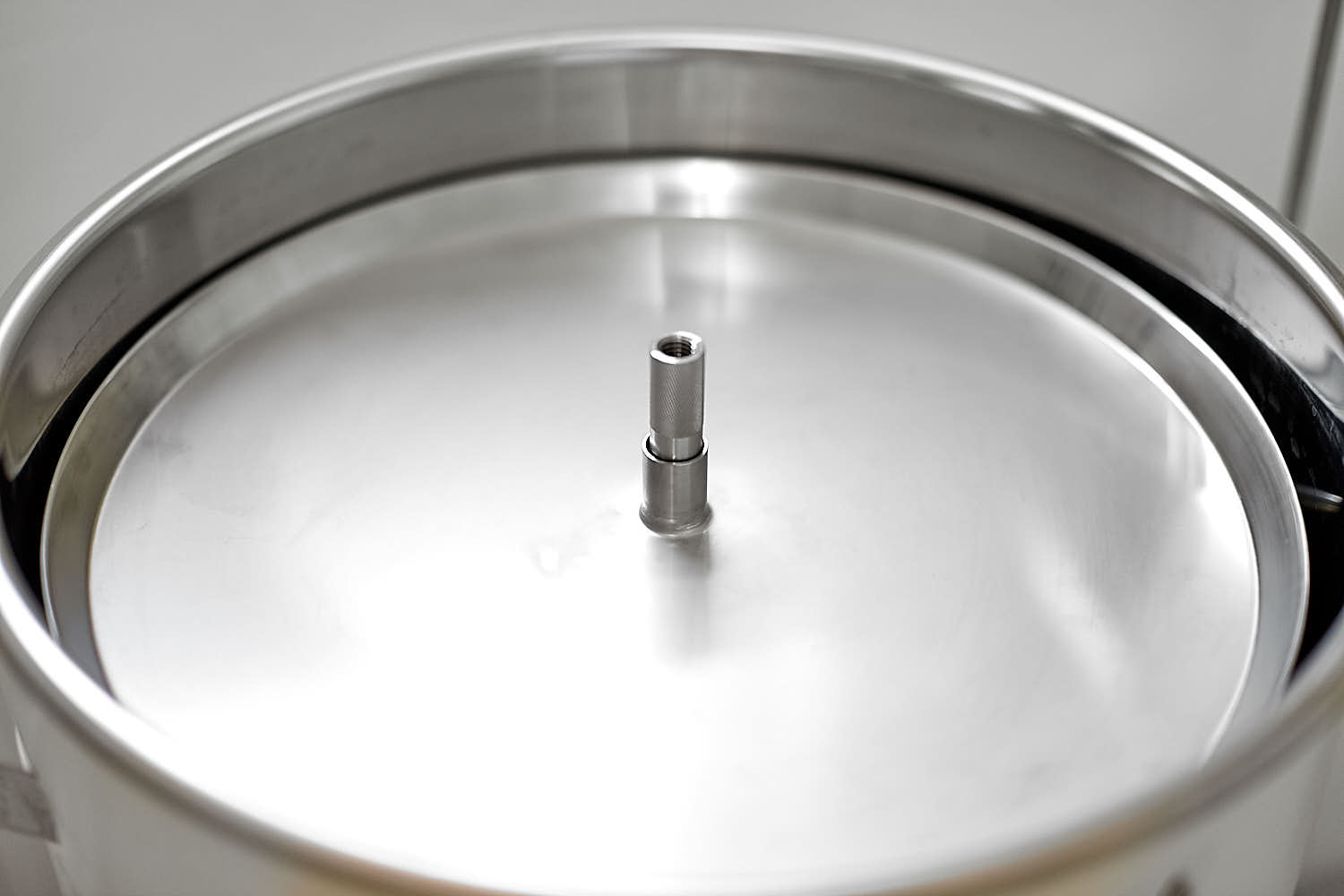 And finally the floating lid/mash cap,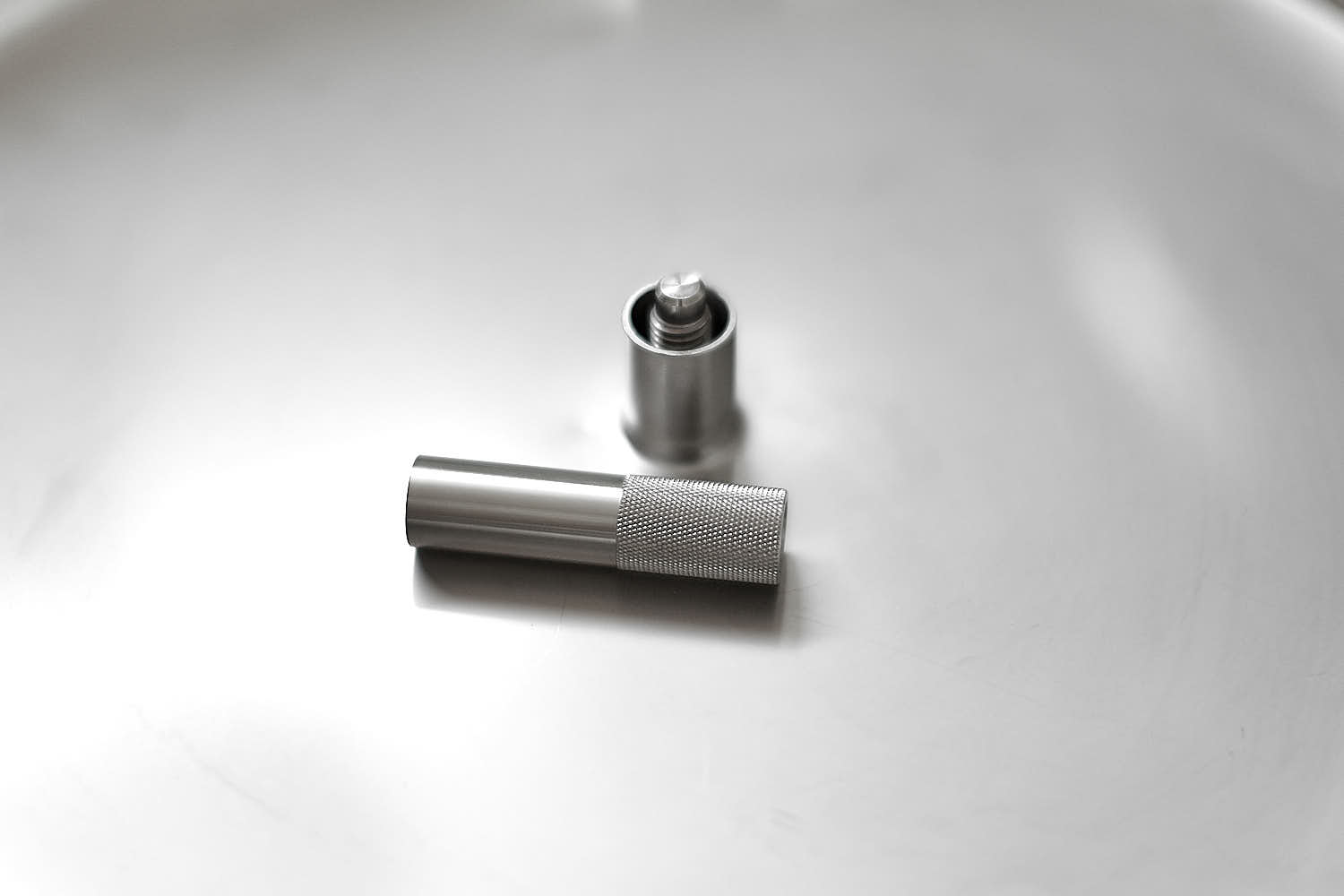 The mash cap can be added before the locking screw and it is equally easy that way.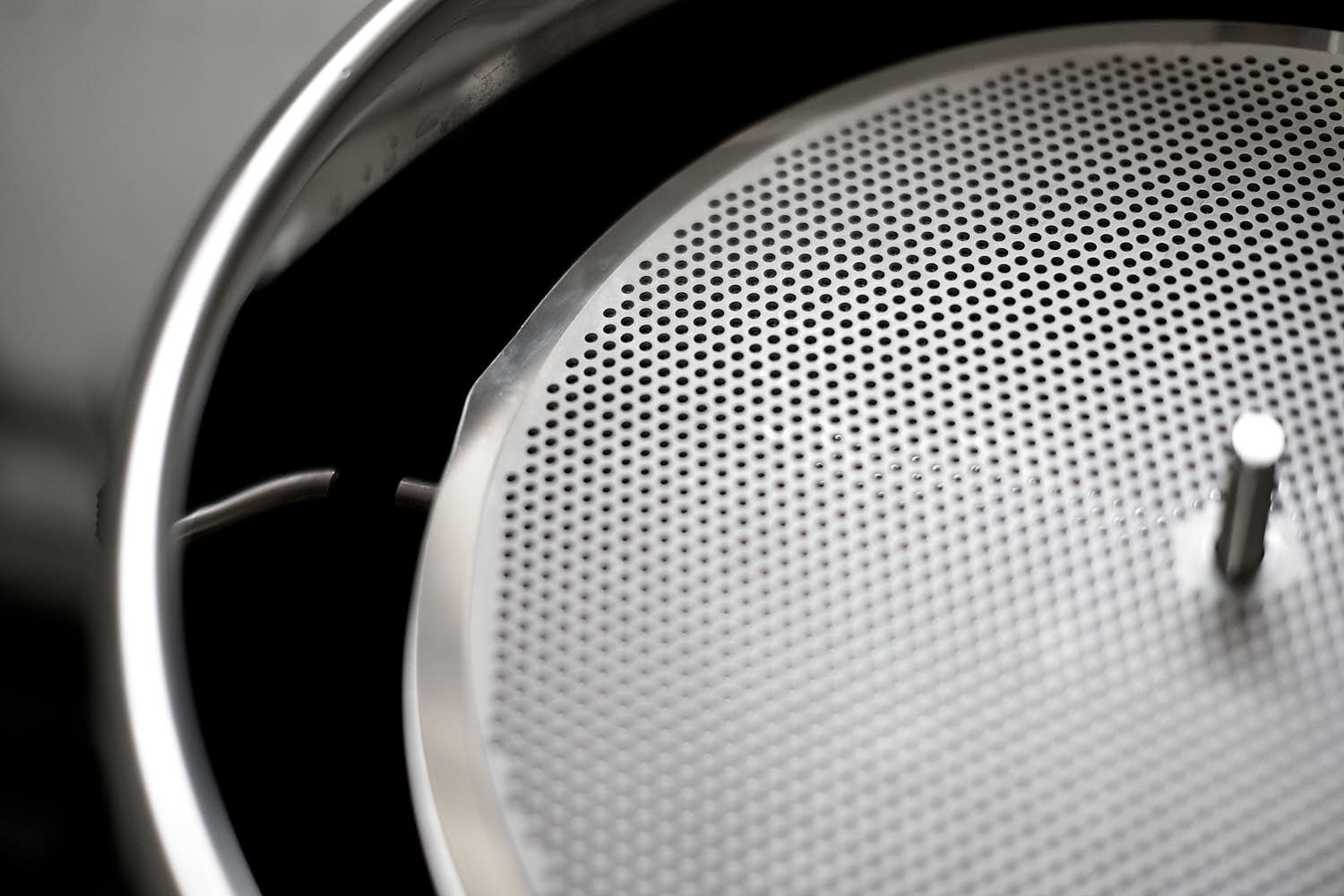 Here you see the "ears" on the open disc which makes the whole set of discs easy to remove.
Du har väl inte missat min bok om ölbryggning? Köp den fraktfritt här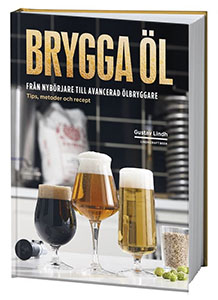 eller hos
Humlegården
där jag får en slant per såld bok!